Bangkok, Thailand, 4 March 2021 – To push business beyond boundaries, Bangkok International Trade and Exhibition Centre (BITEC), the leading venue in Thailand and Southeast Asia, introduces full range of technology for online conference and meeting, allowing for transition into the new normal digital age, answering the needs of Thai and foreign event organisers.
COVID-19 outbreak has rapidly driven the world into a digital age, forming a new normal lifestyle where technology plays a big role in daily life. In the business scheme, MICE events are adapting to support the changing behaviour of event organisers and consumers by drawing on innovation and digital technology to enhance the efficiency of the event. BITEC has launched a HYBRID MEETING SOLUTION service for organisers in Thailand and international. The service combines physical event venue with virtual conference, along with strict safety and hygiene standards to ensure the safety of organisers and visitors.
"Apart from a mission to position Thailand as a leading MICE destination in the region, BITEC also focuses on promoting and developing venues as well as managing with sustainability to accommodate the changing needs. These preparations will grant our business partners opportunities to continue their business and expand to international trade. We believe that with our capacity to cope in the areas we develop and our ability to adapt quickly to a changing society, we will be able to facilitate an environment for organisers and exhibitors to negotiate business like usually even though physical meetings are restricted.", said Panittha Buri, Managing Director of BITEC
Panittha Buri, Managing Director of BITEC
This year, BITEC is working with a business partner of over 20 years "Informa Markets Company Limited", a leading international trade show and business events company, in preparing various digital facilities within the centre to support Informa Markets' digital platforms and trade shows
"Throughout the years of working with BITEC, the centre has offered highest standards of safety and cleanliness with full range facilities. With cutting aged technology and consults from BITEC at every planning stage, we have had a smooth run along the process. Especially, digital transformation of the venue to response the needs of clients and event participants that compatible to our new strategy in engaging virtual exhibition together with traditional event platform, allowing organizer to set up online business matching that serves both local and international participants. Apart from that the strict measures in safety and hygienic at BITEC, convincing our Informa AllSecure concept which is ensuring our business plan in 2021", Sanchai Noombunnam – Deputy Managing Director, Informa Markets Company Limited said.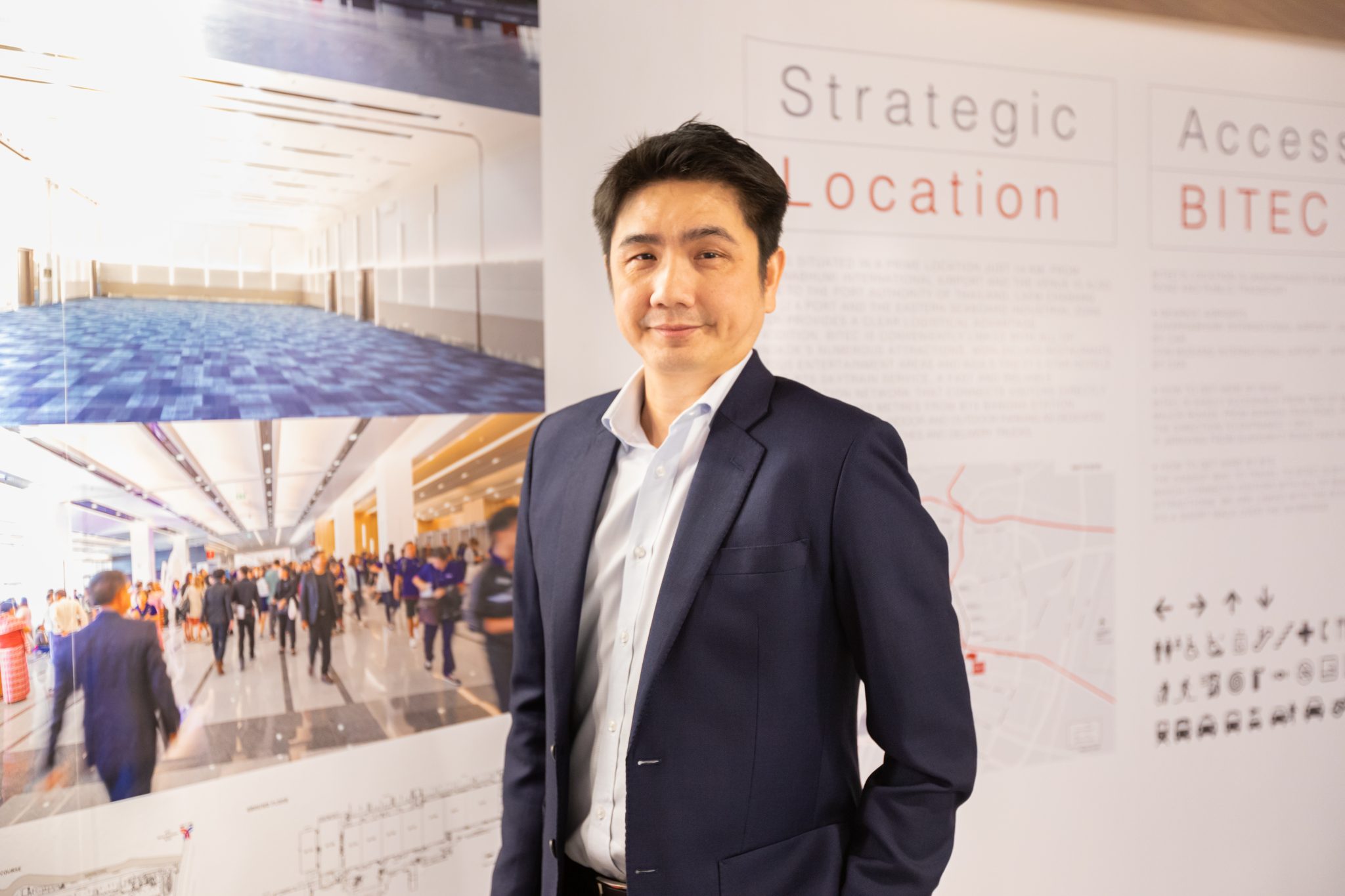 Sanchai Noombunnam – Deputy Managing Director, Informa Markets Company Limited
In 2021, Informa Markets schedules trade shows and business matching platform both national and international at BITEC, such as Intermach, SUBCON Thailand, ProPak Asia, Food & Hotel Thailand, ASEAN Sustainable Energy week, Pumps & Valves Asia, and Thai Water Expo.
For further information about BITEC, please visit website www.bitec.co.th or call +662 726 1999 ext. 7218 email [email protected]
About Bangkok International Trade and Exhibition Centre (BITEC)
Bangkok International Trade and Exhibition Centre (BITEC) is one of the top five best convention and exhibition centres in Asia-Pacific. Certified by national and international standards, including Thailand MICE Venue Standard: TMVS), Environmental Management System: ISO 14001:2015, MICE Security Management System: TIS 22300:2551, Gold Class Food Safety in Mass Catering Standard) and other significant standards for MICE business. With a total area of more than 70,000 square metres, BITEC offers comprehensive services and facilities such as food courts and restaurants, more than 4,000 parking spaces, the premium office 'BHIRAJ TOWER at BITEC' and many more. The location is easily accessible by BTS Bang Na Station via exit E13, BHIRAJ TOWER entrance, through the skywalk that leads directly to the Welcome Hall.
For further media information, please contact:
Spark Communications Co., Ltd.
Waruch-on Manomairat (Yim) or Natsha Khaewchaoom (Am)
Tel: 02 653 2717-9 and 081 854 9946 or 081 812 8839
Email: [email protected] or [email protected]